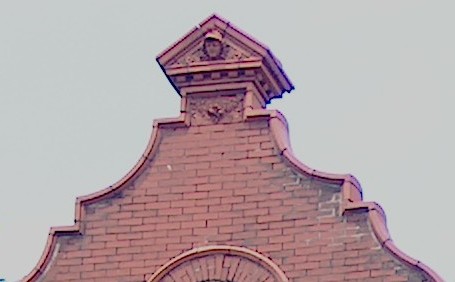 726 West 6th Street, Davenport, IA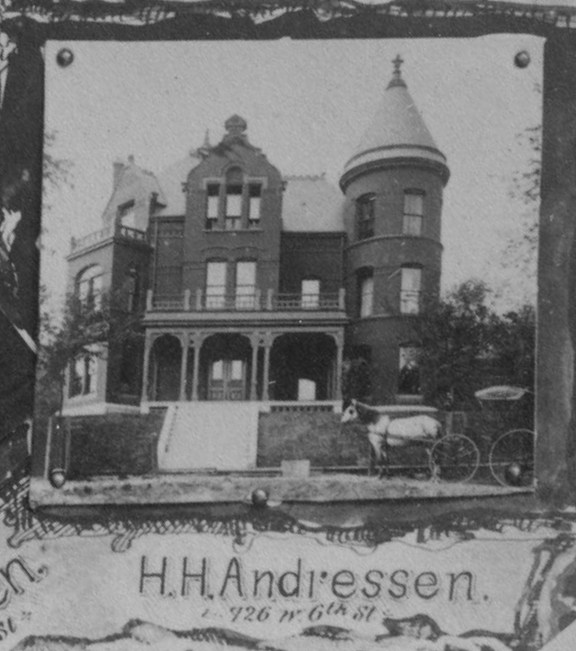 c 1865. The H.H. Andressen Home. Insurance broker, City Alderman, Cashier, Director and later President of German Savings Bank.
A notable example of the Richardsonian Romanesque style.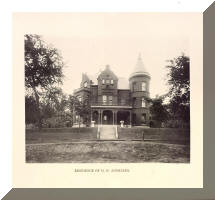 ca 1889
Photo Courtesy of the Richardson-Sloane Special Collections of Davenport Public Library
---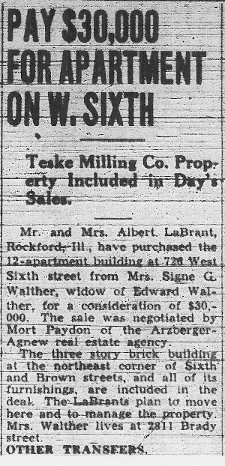 ---
Click on any thumbnail to enlarge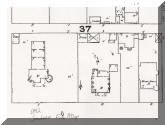 1892 Sanborn fire map
---
Possible original Floor plan layout
---
Architect F.G. Clausen attribution in
The Inland Architect and Builder July 1886 mention about the Terra-cotta work
---
Terra Cotta everywhere
---
Original stain glass windows from the west tower.
These original stained glass windows had been removed and stored by a previous owner.
They have recently been purchased by a Gold Coast resident hoping to sell them back to the new owner at his acquisition cost of $5,000.

There are 2 - 27" x 37" in their original upper sashes (one pictured above).
There are 4 - 20" x 32" in their original sashes (two pictured above).

1 - 24" x 65" in its original sash.

1 - 20" x 82" in its original sash and a box of stain glass pieces to make another.
---
Summer 2012 interior photos