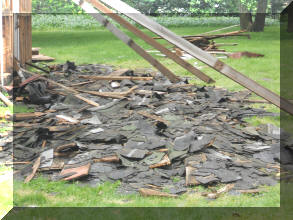 This weekends project, clean up north side shingles. There are a lot more there than what appears in the photo.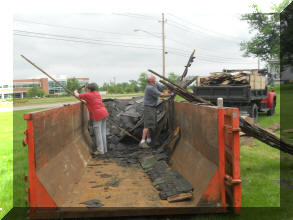 Marion and Allan strip shingles from sheathing.
The shingles will be recycled into asphalt.
The sheathing is chestnut barn siding from an older barn but is too rotted to save very much.
North side done plenty of room for the south side shingles.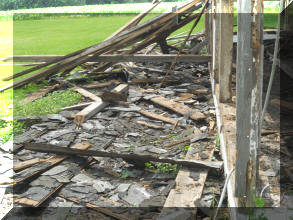 13 volunteer hours this weekend
229 volunteer hours to date!!