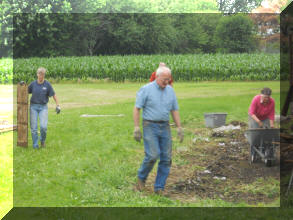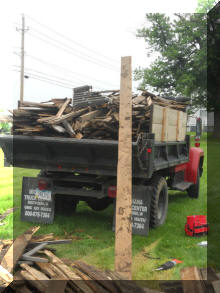 A few hands do a lot of work! 5th Dump truck loaded.
Shingles loaded to be recycled into asphalt, Craig finishes removing flooring.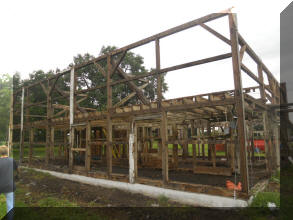 End of day 9
Floor joists down, getting ready to drop walls.
Sides down, support walls no match for David's kick.
Finally, all down but not done!!!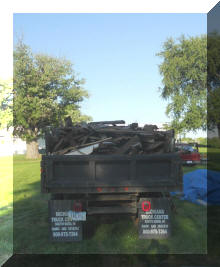 6th Dump truck filled for caterpillar steam plant.
53 volunteer hours
282 volunteer hours to date!!